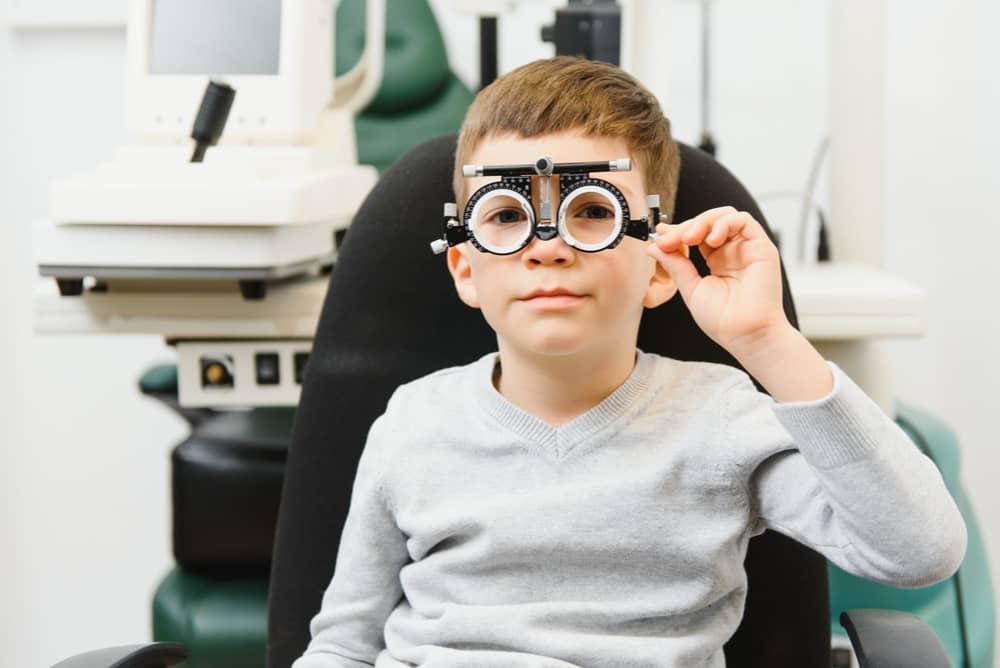 Description & Process
Our specialists are dedicated to pediatric eye care and the early assessment and treatment of childhood disorders, such as amblyopia, strabismus, glaucoma, cataracts, and more.
Amblyopia, also referred to as "lazy eye," is the most common cause of vision impairment in children. Amblyopia is the medical term used when the vision in one of the eyes is reduced because the eye and the brain are not working together properly. The eye itself looks normal, but it is not being used normally because the brain is favoring the other eye. Conditions leading to amblyopia include strabismus, an imbalance in the positioning of the two eyes; more nearsighted, farsighted, or astigmatic in one eye than the other eye, and rarely other eye conditions such as cataract.
Unless successfully treated in early childhood, amblyopia usually persists into adulthood, and is the most common cause of permanent one-eye vision impairment among children and young and middle-aged adults. An estimated 2% to 3% of the population suffer from amblyopia.
Strabismus involves an imbalance in the positioning of the two eyes. Strabismus can cause the eyes to cross in (esotropia) or turn out (exotropia). Strabismus is caused by a lack of coordination between the eyes. As a result, the eyes look in different directions and do not focus simultaneously on a single point. In most cases of strabismus in children, the cause is unknown. In more than half of these cases, the problem is present at or shortly after birth (congenital strabismus). When the two eyes fail to focus on the same image, there is reduced or absent depth perception and the brain may learn to ignore the input from one eye, causing permanent vision loss in that eye (one type of amblyopia).
Contact us today to discuss how our specialists can help manage your child's eye health.