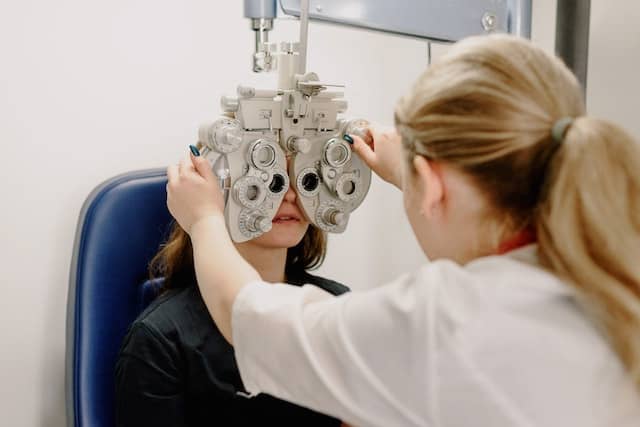 Why Regular Eye Exams Are Important?
Regular eye exams enable early problem detection and action, which can halt the course of eye illnesses. For those who have certain risk factors, such as a family history of eye conditions, high blood pressure, or diabetes, these tests are especially crucial.
Our team of Edmonton optometrists can assess the quality of your eyes during an eye exam and determine whether you require corrective treatment.
These examinations also give us a chance to look for any underlying health conditions, such as blood pressure, diabetes mellitus, or chronic heart problems, that can influence your eyesight.
Different Types of Eye Exams
Our comprehensive eye exams at Stellar Eye Care include multiple tests and evaluations. At our Edmonton clinic, we offer:
Visual Acuity Examination: 
This exam evaluates how clearly you can see at different distances.
Refraction Assessment: 
This evaluation establishes whether you require contacts or glasses and, if so, what prescription is required.
Eye Movement Exam: 
This exam determines how well and how smoothly your eyes move as a unit.
Eye Health Evaluation: 
Our Edmonton optometrists will look at your eyes' pupils, cornea, iris, lens, and retina to determine how well they are functioning.
Glaucoma Testing: 
Glaucoma is a dangerous eye condition that, if untreated, can result in blindness. We do a thorough evaluation to look for any indications of this condition.
Eye Pressure Test: 
To gauge the fluid pressure inside the eyes, a small amount of air is gently breathed into each one. To diagnose significant eye diseases, this is crucial.
Retinal Photograph:
In order to photograph the interior of your eye, light is used. This allows for the study of the signs of numerous vision-related health disorders.
Colour Vision Test: 
You are asked to recognize shapes, numbers, or letters in coloured graphics. Your capacity to perceive colour is determined by this.
Depth Perception Test: 
This test is designed to see how well your eyes work together to judge an object's distance or depth from your eyes. 
Eyestrain Test: 
Anyone who spends a lot of time staring at computers and monitors, such as office employees, can benefit from taking this exam. It determines, among other things, how well your eyes are able to change their point of focus from close to being far off.
Additional Examination:
We may conduct extra exams to examine your vision, such as a colour vision test or a visual field test, depending on your individual needs.
Based on your unique requirements and the outcomes of your exam, our staff will give you personalized recommendations. Any potential treatments, like corrective lenses or surgery, will be discussed, and any queries you may have will be addressed.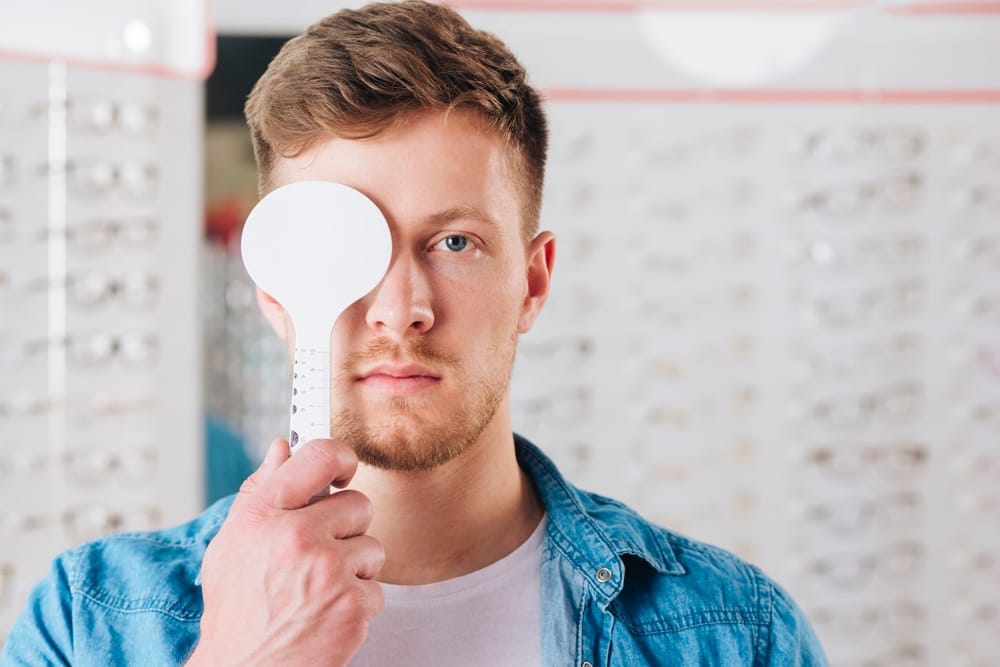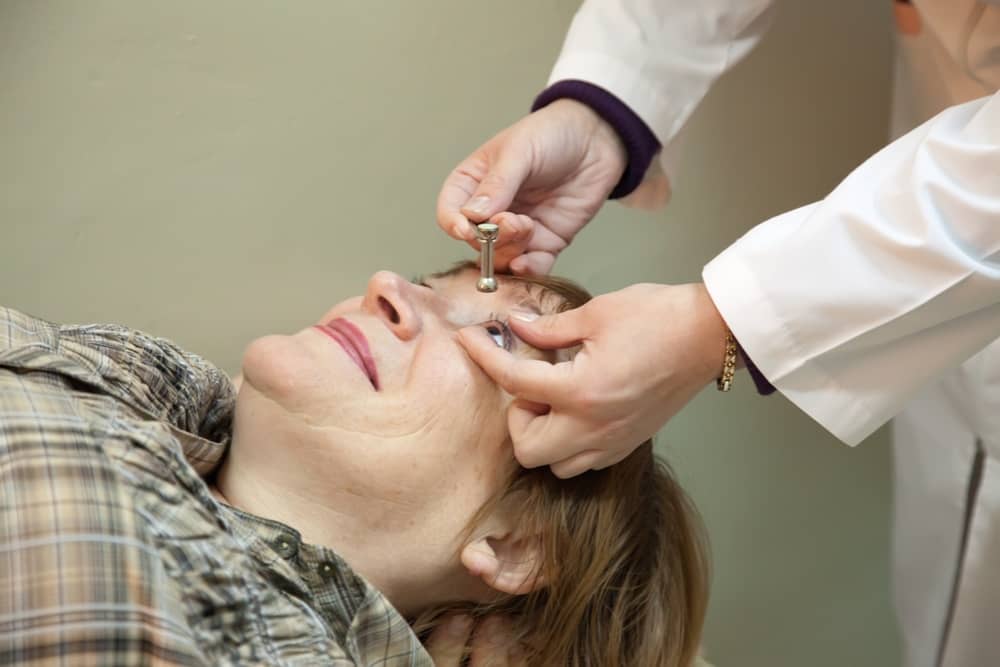 Why Choose Us for Eye Exams in Edmonton?
At Stellar Eye Care, we are dedicated to giving our patients the best possible attention and knowledge. Our team of optometrists is committed to preserving the health and clarity of your vision, and we employ state-of-art tech and methods to do so.
Additionally, we provide a comprehensive range of services, such as contact lens fittings, pediatric eye exams, and dry eye syndrome therapy. At our clinic, you will also find a wide range of frames and glasses to choose from.
We aim to create a relaxing and inviting environment for all of our patients since we recognize that going to the eye doctor can be stressful for certain individuals.
Our team is friendly, compassionate, and dedicated to making your visit as pleasant as possible.
Location of Our Edmonton Eye Exam Clinic