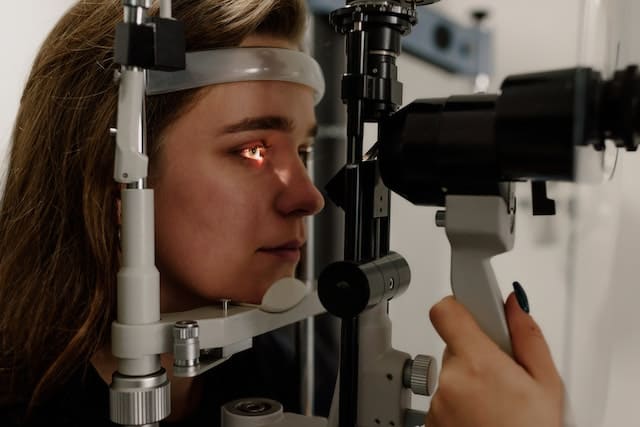 Services Offered by Our Edmonton Optometrist
Our optometrists offer the following services:
Conducting comprehensive eye exams
Our optometrists perform thorough eye exams to assess visual acuity, visual field, eye movements, eye muscle balance.
Diagnosing vision problems
We diagnose all types of vision problems, including nearsightedness, farsightedness, astigmatism, and presbyopia.
Stellar Eye Care's optometrists can prescribe corrective lenses or eyeglasses to improve vision.
Detecting eye diseases
Our optometrists can also perform tests to detect eye diseases, such as glaucoma, cataracts, and age-related macular degeneration, and refer patients to an ophthalmologist for further treatment if necessary.
Prescribing medications
Our eye care specialists can prescribe medications to treat eye conditions, such as allergies, dry eyes, and pink eye.
Offering vision therapy
Patients with binocular vision problems, amblyopia (lazy eye), and strabismus (eye turn) can get vision therapy from our optometrists.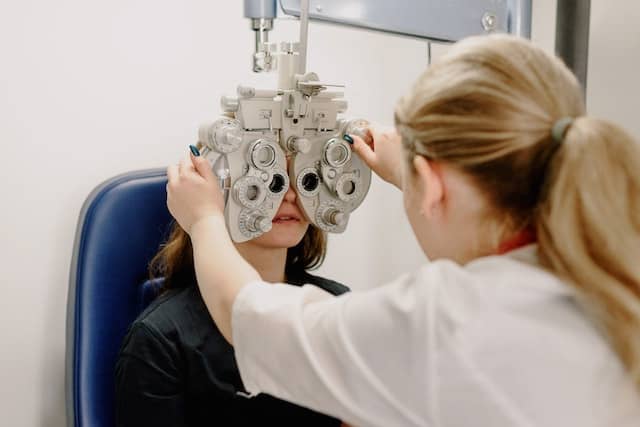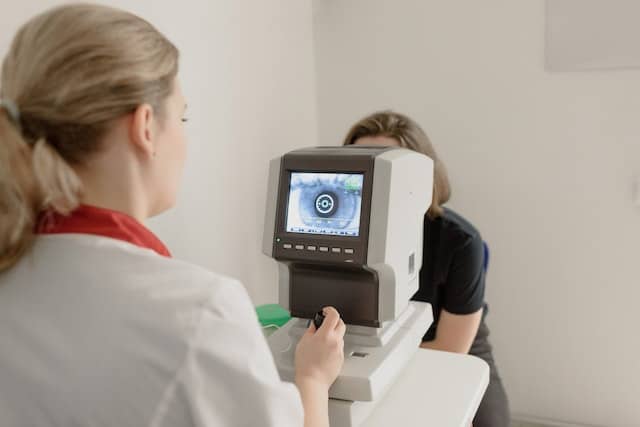 Location of our Optometrist Clinic in Edmonton
Eye Care Services Offered at Our Edmonton Clinic